How was the party in Michigan?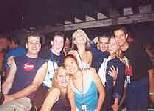 One Madonna fan tells us a little bit more about it here, while Steve Caracao from the Madonna Catalog shares some great photos of the event on his page!
Get the Party Started in Stuttgart!
Our friend Dimitri has given us a wonderful sneak peek at how the festivities went in Stuttgart. Click here for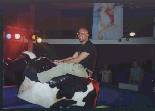 more pictures and check back next week for Dimitri's review!
Swept Away Party in Seattle Review!
Madonna mega-fan Michelle Basart gives us the low-down on how the festivities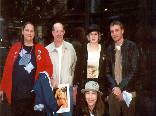 went in Seattle. Take it away, Michelle!
Madonna's in Portland for Halloween!
When Michelle and I went to the Crystal Ballroom in Portland, Oregon, we were treated to a great Halloween party done up in true 80's style! With a great concert,lots of great 80's costumes, and plenty of Madonna wanna-be'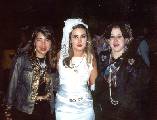 s in tow, we got down with our bad selves to hits like "Into the Groove" and "Like A Virgin". Check out more of it here!
Die Another Day in Seattle!
If you are gonna hit the big 3-0, you might as well do it with dancing, a Madonna movie premiere, and grea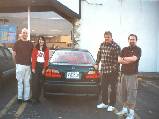 t friends and good times! Here's the whole skinny on what we did for the weekend of November 22nd!
The New York Madonna Extravaganza!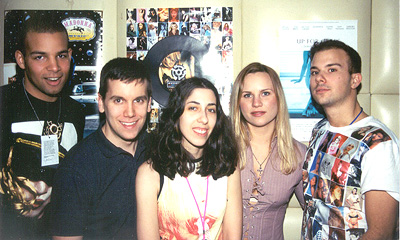 It's time to live vicariously through all the lucky people who got to go to the great Madonna convention put on in New York in October of last year. Here's the scoop on the great event put on by Jeannie Buxo of Madonnasworld.com!
House Visits!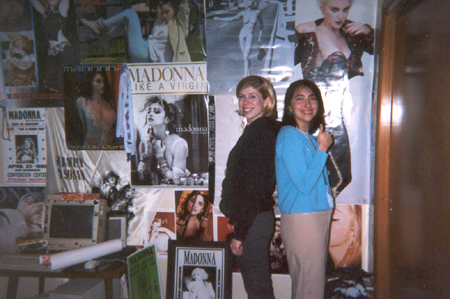 Wonder what to do between conventions and big Madonna parties? Well, look no further than fan-hosted Madonna house visits? Mariam Ayub tells you more about what they are, and how you can do some of your own. Read more about it here.
Live the American Dream in Seattle!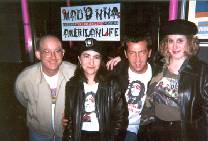 Did you attend one of the many WB-sponsored American Life parties? If you did, you got great music, great loot and met some great new fans in the process, or old acquaintances! Find out what the Everybody team was up to when the partied for the new album in Seattle, and who they met along the way! More here...
Portland Knows Where the Party is At!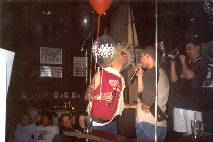 Michelle Basart tells us how it went down in her hometown of Portland, Oregon while we celebrated the release of the new "American Life" album. The Everybody Team met new friends and old familiar faces, won lots of great prizes and danced our asses off! Let Michelle take you on a journey as she tells you how it went...
London Calling on Hollywood!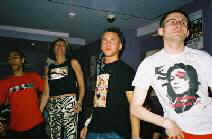 The first of a spate of Hollywood parties got started in good 'ol London, England. Check out what organizers Sharon, Jay, and Raffaela put together to celebrate Madonna's second single! Read more about it here...
Sean Paul and Hollywood!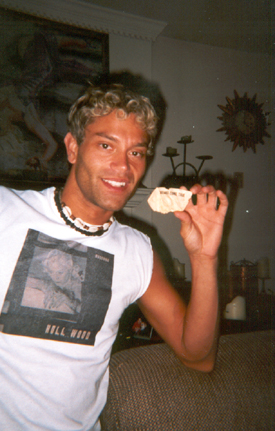 "Everybody" comes to Hollywood! The EBFC gang gets together to celebrate Madonna's new single and we have a blast checking out the home of marvelous Madonna impersonator Sean Paul, as well! Read here for more details...

Guy and Dolls!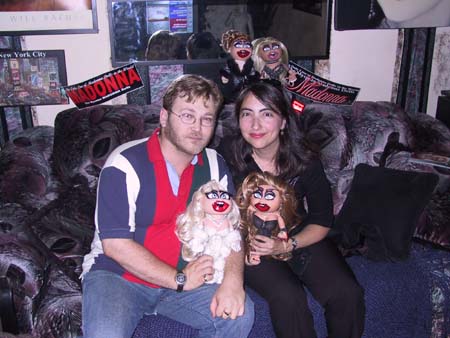 What it comes to the art and science of making adorable dolls, you could say Sean Tataryn has been the expert for quite some time. He also has the only line of Madonna dolls in the world. Want to learn more about these collectible creations? Read on…
They say it's your birthday!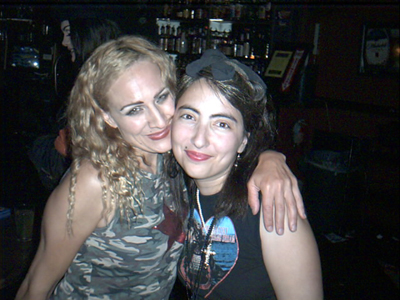 There was dancing, there was singing, there were prizes, hell, there even was a cake! Madonna's birthday party heralded the first major event put on by the Everybody Fan Club, and if you missed it, it went something like this…