Home Fan Finder Impersonators Club Art Gallery Garage Sale Reviews Links
Bookstore About Everybody Subscribe! About Me How to Help Contact Me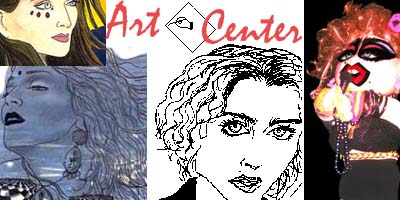 Got Art?
If you do, then this is the place for you! All the latest news in what's making noise in Madonna art, plus galleries to peruse. Start your own gallery now by emailing me at mariam@everybodyfanclub.com!
The Art Center!

Have you doodled Madonna at some point in your life? I think we all have, and while we might not think so, our work might not only be good, it might be a "work of art". We welcome you to share your drawings or creative craft pieces in our new art gallery. You can e-mail (in jpeg or gif) to mariam@everybodyfanclub.com or also contact me with that e-mail for my snail mail address to send your work in. We accept all pieces, and will create a custom page for you on the site which tells the audience more about you and showcases your work. Please, take a look below at the current galleries we have up and we look forward to your submissions - you know you can do it!

Scott Holland
Sean Tataryn
Dennis James Gergel, Jr.

New art of the week!


Artist Allen Angel shares his work of Madonna - "one woman with many faces."

Want to have your art featured? Send it to us at mariam@everybodyfanclub.com
Powered by geekbox.org