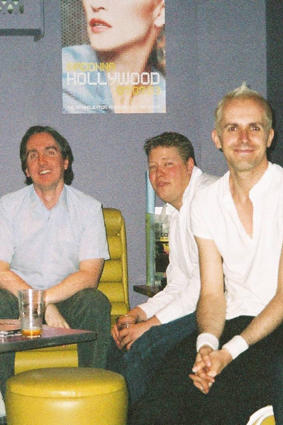 Sean, Tony and Heinz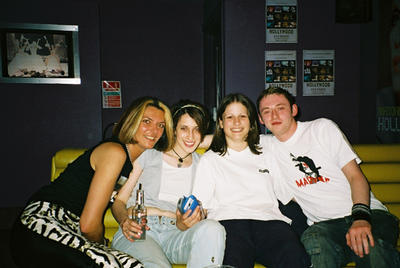 Raffaela, Lucy, Mia and John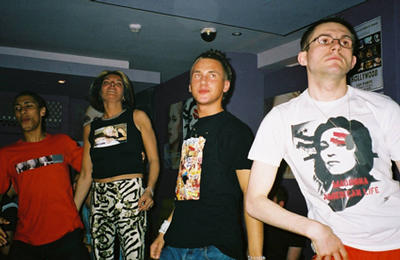 Robert, Raffaela, Jay and Tomasz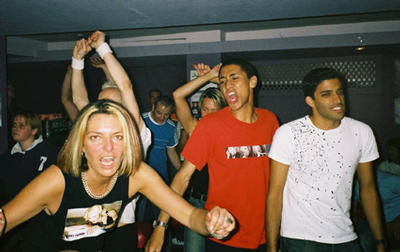 Raffaela, Robert and Gareth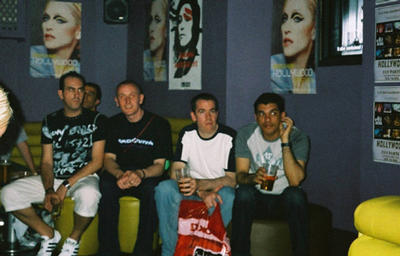 What a great setup!
We held our first London Madonna Fan Party last Saturday, 28th June in the G-A-Y basement bar and I can honestly say that it was a big success!
The party was dedicated to the release of Hollywood and Warner Brothers provided us with posters, AL carrier bags and the Hollywood video itself which we played every hour on the hour ( more or less ;))
The kick off was at 3 pm and 54 people turned up which I think is a great turn out for the first party! Everybody surely had a fab time and we all just danced the day away to Madonna music/videoís. Unfortunately all good things come to an end and it seemed like the day just rushed by way too quickly. Well, for all of you that didnít manage to come to the party thereís good news: Weíre already planning the next one! We havenít decided on the exact date yet but it will be in September so keep your eyes open for announcements on the different forums and news sections. If you have any questions please email us at Madonna_fan_party@yahoo.co.uk
HOLLYWOOD POSES!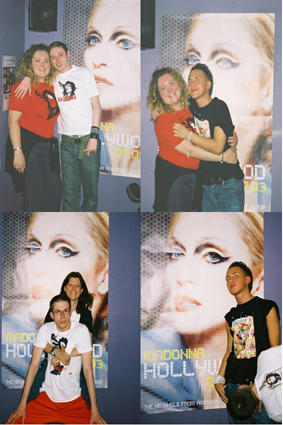 Everybody comes to Hollywood!