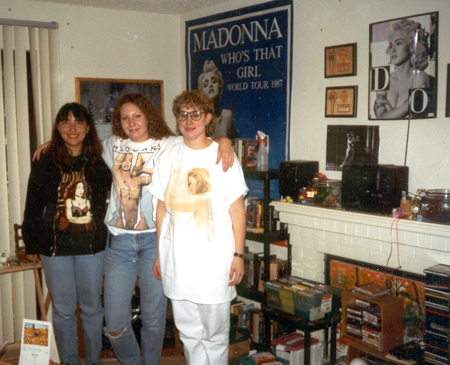 Mariam, Jodi Lindberg, and Michelle Basart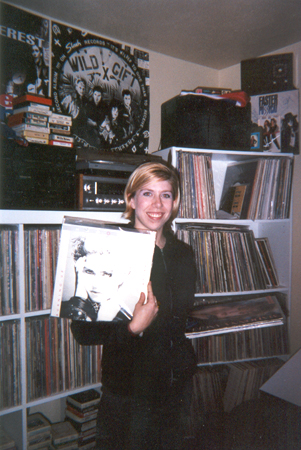 Meg Stanley shares her collection in a house visit!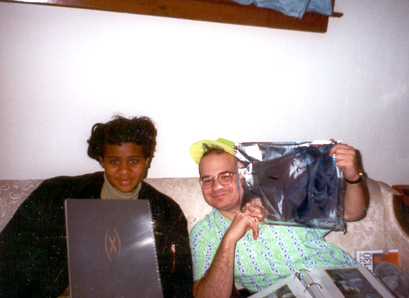 One of the great things about being a Madonna fan is being able to share your interest with other fans through e-mails and phone calls. But the best is in person whether you go to a themed party or Madonna convention.
What do you do when those options are hard to come by? You get together with a smaller group of fans and arrange what we here at the Club like to call a house visit!
I've hosted quite a few, and many fans have taken part in this fan activity. What is a house visit, you ask? Well, it's not unlike a day hanging out with your friends only it involves lots of Madonna! The person hosting the event usually provides some din-din and places to sit and chat, but the main event usually includes some sharing of your collection for the group as well as enjoying cool Madonna stuff together, like her rare videos, mixes or live events like a house visit coordinated around an MTV Madonna special or awards show.
If you, the host, are especially creative, you can theme the night, have mini-contests or even trivia games. The important thing is to share your fandom together. =)
If you have hosted a house visit, or are thinking about doing so, please share your stories with us here!
Mariam Ayub