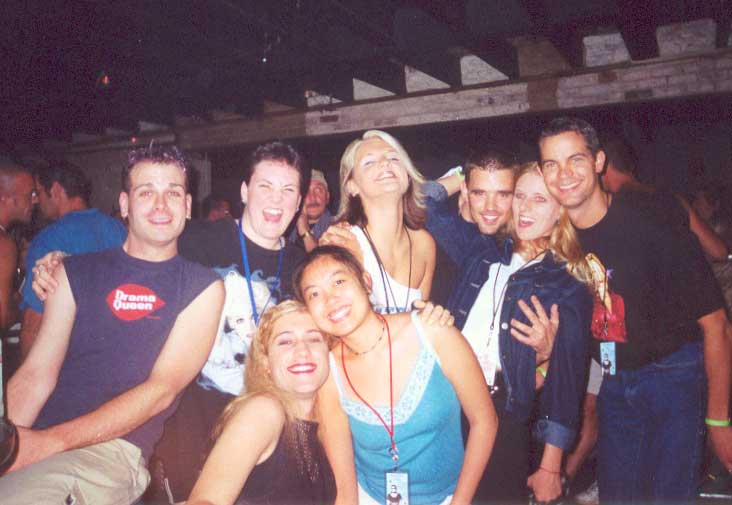 Courtesy of Steve Caracao

Courtesy of Steve Caracao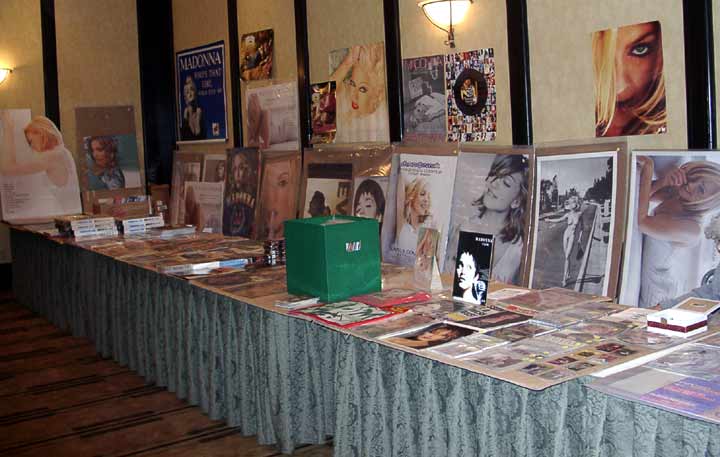 Courtesy of Steve Caracao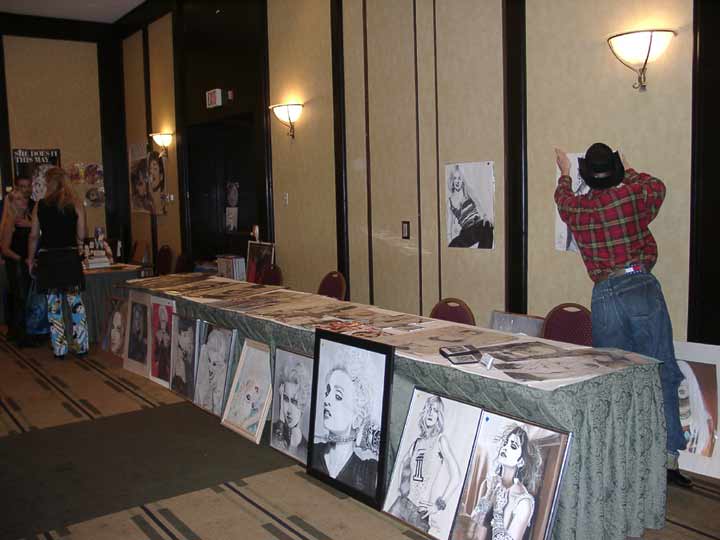 Courtesy of Steve Caracao
Check out Steve's great review and more pictures from MLVC 2002!
Please welcome Joe, our guest reviewer, who tells us more about MLVC 2002!
The Madonna Convention was great. We all know that it wouldn't be the same as the ones in the beginning, but Madonna is still a force to be reckoned with.

The first day was really just a meet and greet with other Madonna fans, but we decided to do our own thing, which was to watch some exclusive Madonna footage that my friend Will brought all the way from California. After that we decided to have dinner at Pronto and then we made our way to Menjo's. The bar was packed of course and we were kind of disappointed that they weren't going to play that much Madonna music that night, they were going to play mostly 80's with Madonna thrown in, but when they saw the reaction of the crowd when they played Madonna, they started to play more of course!

The next day was more meet and greet for Madonna fans, and videos being played on a huge screen, like the "Paradise Not For Me" video, Max Factor commercials, etc. Then Madiva put on her show, which is amazing as usual. The costumes alone, I don't know how she does it. Madonna would be proud. We of course then got ready for another night of Madonna dancing at Menjo's, where Madonna used to hang. DJ Barney was playing some awesome remixes of songs, from Who's that Girl, Secret, Ray of Light, Music and so much more.

Sunday was the memorabilia show, there was so much to choose from, in the past I would have spent hundreds, but I only spent $4.50 that day..can you believe it, it was a ROL magnet for my fridge. It's not that I don't like Madonna anymore, it's just that recent events in my life have made me realize that there are more important things out there, like friends and family. I know some will question why I'm writing this, it's just that I'm not going to buy a used magazine for $20.00 and put it under my bed to collect dust, get me? I also just prefer her music cd's and video footage, so I still collect stuff, but I'm not as bad as I used to be. Anyway, it was a great weekend, I met some great Madonna fans, there are many out there that are not out to get you! If anyone can make it to the Madonna Convention in NY the weekend of Oct. 25th, I would suggest that you go! Make the best of it!

Keep the Madonna Faith!

Joe
Ed: Thank you Joe, for your great review, and don't forget to keep checking at the Everybody Fan Club for future fan events and gatherings in your area!