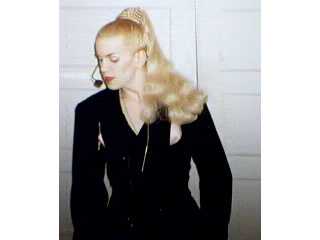 Joey Angeli strikes a strong pose!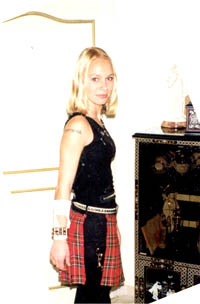 Kimberly Pinxteren shows her DWT attire!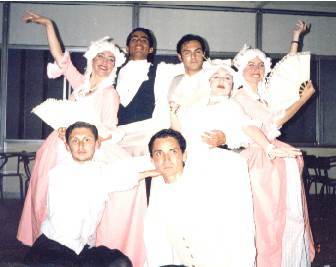 Hugo and company belt out "Vogue"!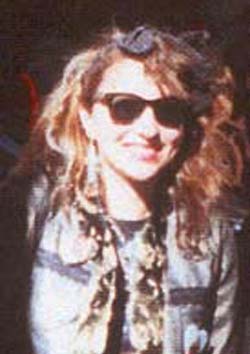 Yours truly being Susan, in
Desperately Seeking Susan!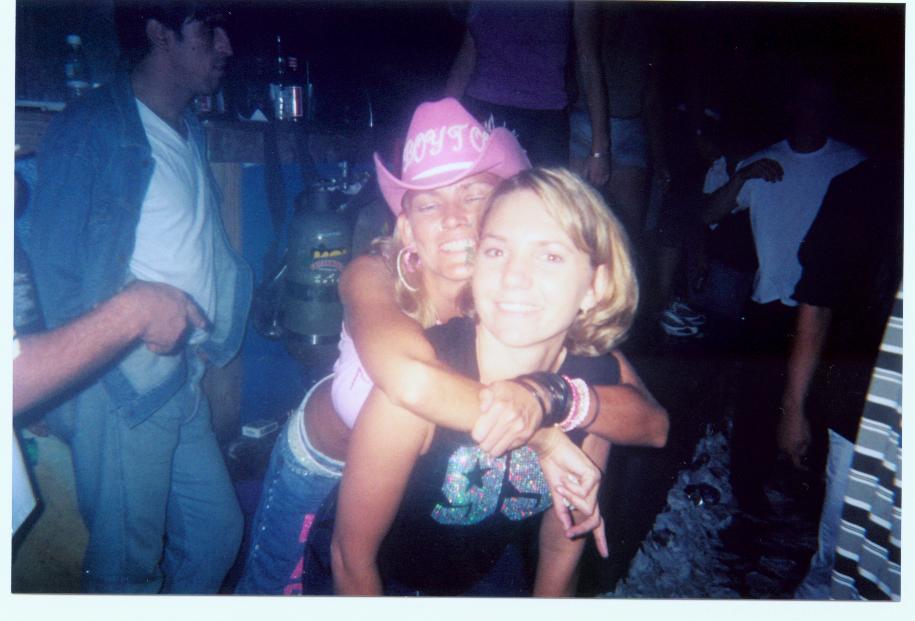 Las Vegas fan Kristy dressed up cowgirl style!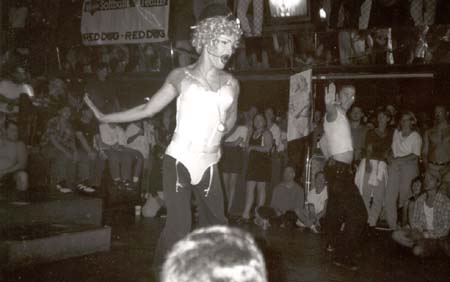 A Seattle fan dresses up for a cool Madonna party!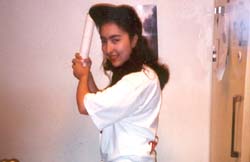 Yours truly again, swinging the bat (well, paper towel holder) as Mae Mordabito!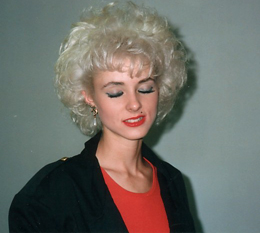 One girl fan even got the Who's That Girl look down! Courtesy of Kenn W.J.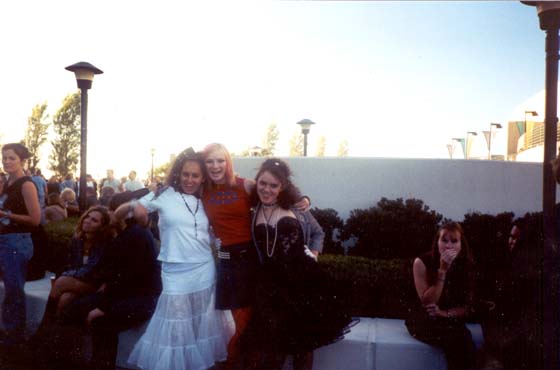 Three Oakland fans "dress it up" as 80's Madonna!

Madonna fans Michelle Basart and Mariam Ayub get their funk as electronic cowgirls!