Maxime Renaud
Age: 28
Location: Montreal, QC, Canada
Email: maxime_rol@videotron.ca
Madonna Faves:
Fave Song: Erotica. La isla Bonita, Secret, Mother and Father
Fave Video: Secret, Bedtime Story
Fave Movie: League of their own, who's that girl and Evita
Fave Concert: Girlie Show
Fave Look: Bitch look!!! Erotica period
Fave Memory: ReInvention tour in Toronto
Fave Quote: - "I want to rule the world"

Learn more about Maxime!
Have you met Madonna? nope not yet


What is your favorite item in your collection and why?
Scrapbook for over 10 000 clippings; my ID 1984 magazine and my Buenos Aires promo 12" signed by the one and only!

What's a way you show your love for Madonna?
Buying everything i can and listening to her music everyday!!!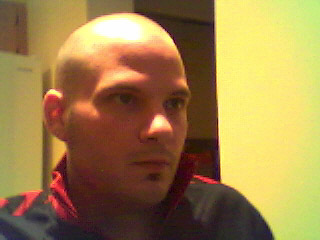 Maxime would like to meet you!