Sean Tataryn
Location: Vancouver, Canada
Email: SeanMTat@aol.com
Web Site Links: http://www.myumees.com
Madonna Faves:
Because I make The Myumee Madonna Dolls, this is a question I get asked ALOT : ) . The truth is, because I have grown up my entire life with Madonna, every time she released a song or video it timelined a period in my life. Some periods were good, some not so good.
Whatever the chapter I was going through in my life, Madonna was always there. When I lost the love of my life, she released "I'll Remember", when "Erotica-the album" was released I was going through a very dysfunctional relationship. When she did "Vogue" I was frequenting dance clubs, and everyone was vogueing. I guess what I'm saying is that I don't really have a favorite Song, Video, Movie, Concert or Look - because they all are.

As I have grown in my life, Madonna has been right there like a distant guardian angel for those who love her, all over the world.

Learn more about Sean!
Have you met Madonna? Not yet.

What is your favorite item in your collection and why?
Asides from the Myumee Madonna Dolls I've created, my favorite item in my collection would have to be my 8, 8 hour video tapes of her entire career in chronological order. This has been footage which I have collected throughout the years of everything I have been able to get my hands on in TV, concerts, interviews, commercials, movies and anything else of Madonna's. I have then edited and placed everything in order of when it happened from one period to the next without commercials.
It has let me re-live her magic.

What's a way you show your love for Madonna?
By hand creating the Only Line of Madonna Dolls in the World since 1989.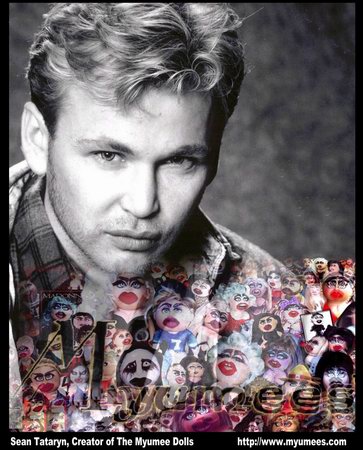 Sean strikes a pose with those funky Myumees!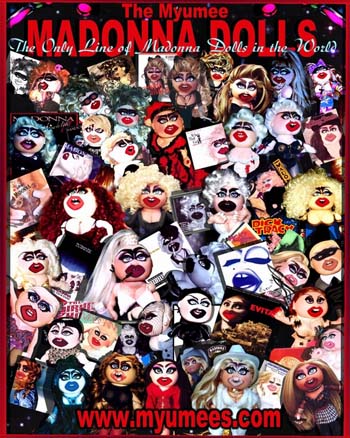 Check out all the Madonna Myumees!