Joey Angeli

Age: 30
Location: New York City, New York
Email: joeyanyc@aol.com
Madonna Faves:
Fave Song: POG – Vogue – Skin – Impressive Instant – Express Yourself (BA Tour mix) – I Know It – Gambler – Beautiful Stranger – Don't Tell Me – I'll Remember – The Look Of Love – Burning Up


Fave Video: Vogue – Express Yourself – Music – Oh Father – Burning Up – True Blue
Fave Movie: Truth Or Dare – Evita – Who's That Girl – Desperately Seeking Susan
Fave Concert: Blond Ambition Tour #1 ( I do love them all. Yes, including the Who's That Girl Tour - The first Madonna concert I've seen)


Fave Look: Photo from "Fever" (Taken from the Bad Girl video) – MTV's Dinner with Madonna – Blond Ambition Tour with the ponytail


Fave Memory: Front row center for Madonna's Blond Ambition Tour in Philadelphia, PA. The next best Madonna memory was dead center once again for Madonna's NYC Roseland performance. Now that was a night to remember!
Fave Quote: "Every little thing you do will end up coming back to you" – Deeper and Deeper



Learn more about Joey!

Have you met Madonna? Nope, not yet. The closest I've been to her was about 8 feet at David Letterman's studio the night she performed Don't Tell Me. She had Lola with her and I do have a nice photo of them.




What is your favorite item in your collection and why?
My favorite item is my vinyl collection. Vinyl was the first audio format that I started collecting Madonna on. And till this day, I still buy all of her vinyl. Plus it's the best way to get exclusive DJ only mixes of Madonna, and promotion vinyl which are usually released first before they are sold in stores to the public.

What's a way you show your love for Madonna?
I've ALWAYS been there through Madonna's ups and downs. I heard so called "fans" bash her when things don't go their way. Like her last tour schedule and set list, for example. I for one was thrilled that she didn't do all the same songs over again. I've been hearing them performed since 1987. I have ongoing love and support for her.

Any personal messages you would like to share:
Smile :o) – it's the littlest changes that can make a big difference in someone else's day. Spend more time loving ourselves, a little bit more and the person next to us, a little bit more. One of us may not be here tomorrow.
You've got style!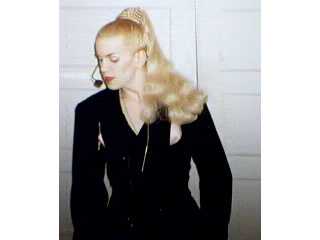 Dressed up as the Diva herself!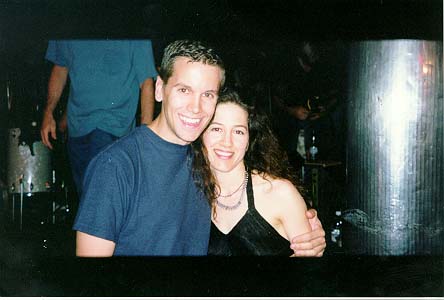 Joey and Donna strike a pose!