Andrea McCormack
Age: 26
Location: UK North West
Email: justagirl@backstagepass.org.uk
Web Site links: www.backstagepass.org.uk
Madonna Faves:
Fave Movie: In Bed With Madonna
Fave Memory: The blonde ambition tour days & The Virgin Tour!!
Learn more about Andrea!
Have you met Madonna? Unfortunately not, but getting married in a castle in Scotland next year not far away from madge so you never know!!!

What is your favorite item in your collection and why?
In bed with Madonna DVD. It gave a good insight into her attitudes and her live performances.

What's a way you show your love for Madonna?
I perform a regular tribute show to her all over the UK called The Girlie Show - A Tribute To Madonna...
I'm also writing a book currently, due to be published later next year for singers and tribute artists, a guide to making a living from entertainment!

I'm inviting contributions from performers all over if any one is interested in appearing in the book please email me...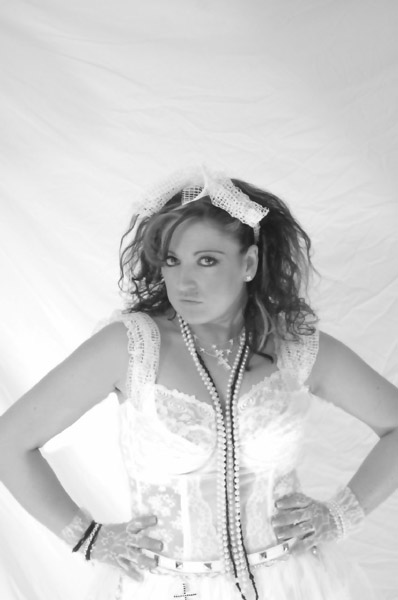 Andrea strikes a realistic pose!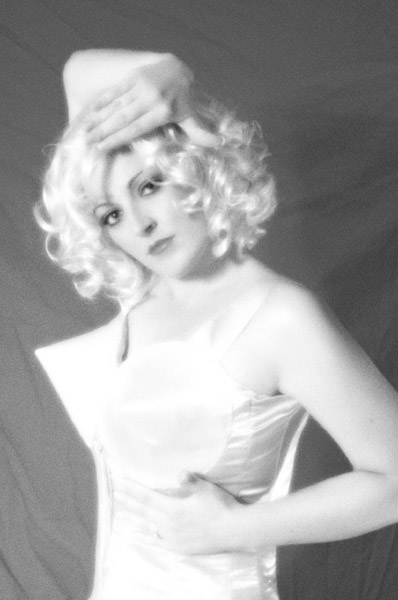 Are you ready to Vogue? Andrea is!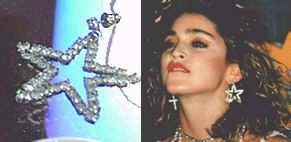 Andrea would love to get her hands on this!