Steven Christen
Age: 33
Location: Basel, Switzerland
Email: indianboy@balcab.ch
Web Site Links: www.united-star-pictures.ch
Madonna Faves:
Fave Song: Like A PRAYER, but right now I love NOTHING FAILS
Fave Video: Like A Prayer
Fave Movie: Evita
Fave Concert: The Girlie Show
Fave Look: Too difficult to say, there are so many looks.
Fave Memory: When Madonna was jogging in London, and she had to cross the street,
because I was in her way, taking photos of her. or in CD:UK when she was so close to me and I could almost look in her eyes. that was very
cool to see her sing so close.
Learn more about Steven!
Have you met Madonna? No, unfortunately I have not met her yet. I hope one lucky day is
coming, and I can talk with her for a second.


What is your favorite item in your collection and why?
The panties of Madonna of "Bedtime Stories". A female Madonna Fan from Las Vegas told me in a short computer chat, that in Las Vegas was a shop they sell the panties of Madonna in a black frame. So I went to that shop, was fighting for the price and got this panties of Madonna with a certificate. It is so crazy to have the panties of Madonna, because when
I took them back to Switzerland it was an adventure at the customs - everybody looked as if I had a suitcase full of money with me. nobody had ever seen such a thing. and this framed panties I took to a TV-Show (RTL) in Germany. Somehow they found me and they wanted that I'm talking as a Madonna-Fan..


What's a way you show your love for Madonna?
To promote her all over the world - although, intelligent people now what kind of an artist she is - once I wanted to search for a star, who
is better than Madonna, who has a better show than Madonna, who has better ideas than Madonna, nicer clothes than her. I'm still searching. Madonna is the most intelligent woman and the biggest artist I've ever seen. She is more than just great! I really love her!
Any personal messages you would like to share:
If you are in a bad condition, if you feel not so good, if you are sad and you have to cry - don't cry, just take a CD of Madonna and listen to
it. Your sadness will turn to happiness and it gives your force to give a smile to others. it just makes you so happy to think about Madonna or to listen to her voice. :-)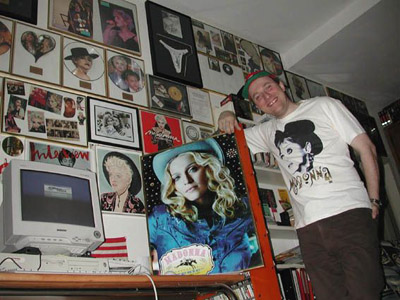 Steven wants to share his collection with you!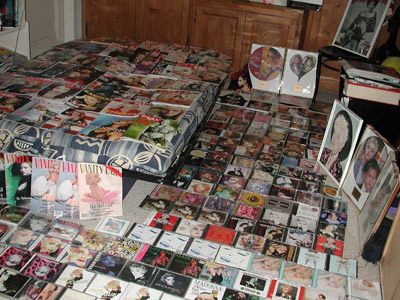 Wow!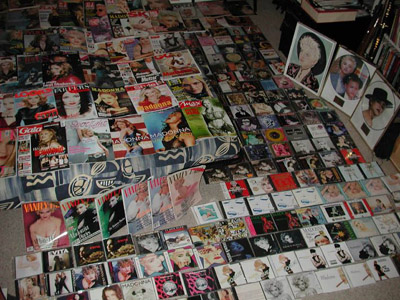 Can you believe all of this??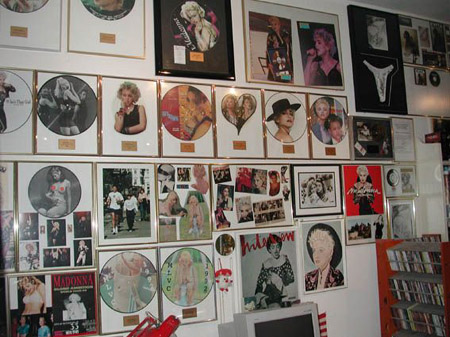 I am ready for my house visit!