Elijah
Age: 25
Location: Cairns, Australia
Madonna Faves:
Fave Song: Um geez so many, love bedtime stories, vogue, amazing, holiday - man I love 95% of the "Queens" stuff
More Faves: Loved Truth or Dare and Desperately Seeking Susan, fav videos are bedtime story, vogue, express yourself, um I have all her singles on Video...lol, I think her best world tour was Blonde Ambition Tour.
Fave Memory: Well I did see her live in 93 I think it was in Sydney Australia when she brought the Girly Show down under, That was awesome to be there but I was really disappointed in the show cause it was nothing like Blond Ambition Tour.
Learn more about Elijah!
Have you met Madonna? I wish

What is your favorite item in your collection and why?
Well I don't collect stuff, except all her cd,s and I have all her singles on video so I suppose it would be my 6 hour tape of all her single video clips, cause I love her songs and clips...oh doh stating the obvious. Plus I kept my ticket to the Girly Show.

What's a way you show your love for Madonna?
Well my nick name for her is the Queen...lol
Any personal messages you would like to share:
Yeah Sow, Love reap Love, Sow kindness reap Kindness, Oh yeah I am also a member of Madonna's World at Yahoo Groups.com.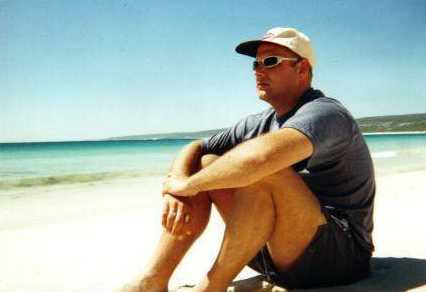 Elijah has found his own "Sanctuary"!