Mer * Girl
Age: 24
Location: France
Email: mer-girl@voila.fr
Web Site Links: http://site.voila.fr/mergirl
Madonna Faves:
Fave Song: Rain, Love Tried to Welcome Me, Gone and the fabulous Mer Girl !
Fave Video: Take a Bow, Erotica, Bedtime Story
Fave Movie: Dick Tracy, Evita, A League of their Own
Fave Concert: The Girlie Show and The Drowned World Tour
Fave Look: ALL THE LOOKS !!! She's a "chameleon woman"
Fave Quote: "People think that being a star is about being fabulous, being in the spotlight, having your picture taken all the time and having everyone worship and adore you... Being rich, rich, rich...Having it all... And you know what ? … They're absolutely right!" (from Truth Or Dare movie)
Fave Memory: When I saw Madonna for the first time during The Drowned
World Tour, in Paris !

Learn more about Mer*Girl!
Have you met Madonna? Unfortunately, no! … except during The Drowned World Tour,
in Paris !

What is your favorite item in your collection and why?
The henna tattoo kit from Ray Of
Light album and the Sex Book (Japanese version) because these items are very rare !

What's a way you show your love for Madonna?
Simply to be faithful to Madonna !
Any personal messages you would like to share:
Thank you to love Madonna as I love her !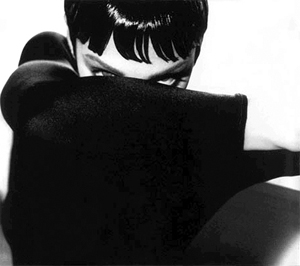 Mer-Girl's Favorite Picture of Mo!