Caner Bozan
Age: 23 ( 21 August 1979 )
Location: Gouda/Holland
Email: caner@caner.nl
Web site Links: http://www.caner.nl
Madonna Faves:
Fave Song: It's impossible to choose one or two for me. I love most of them.
Fave Video: Same here. I like most of them.
Fave Movie: Who's That Girl?
Fave Concert: Girlie Show
Fave Look: I have been a fan for more than 13 years. I don't see anymore , the color of her hair or her clothes. I mean I love Madonna and I like her all looks. She always find new looks which I like.
Fave Memory: I think when I watched the first time the "Who's That Girl?" film, and I was 9 years old. I don't remember how many times I watched it, maybe 300 times! The tape was broken and I bought a new one. I know it's strange, but when I watch Madonna, I always feel hungry .
Learn more about Caner!
Have you met Madonna? No, I didn't meet with her.

What is your favorite item in your collection and why?
All parts of my collection are special to me. But If I have to say one, its "Bedtime Story Limited Book Edition." I don't have any special reason to choose it . I just like it .

What's a way you show your love for Madonna?
Everyday I think of her. I keep my money to buy new items. I made a web site about "My Madonna CD Collection." I think it was the best way for me to show my love.
Any personal messages you would like to share:
Love is all we need :)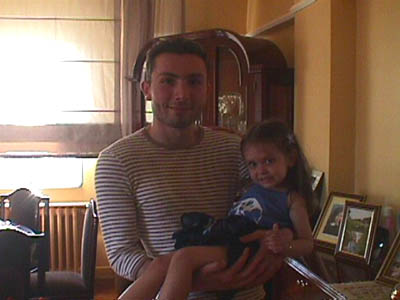 Caner is looking to make new friends from
around the world!