Kristy
Location: Las Vegas, Nevada
Email: madonnasexkitten@aol.com
Web Site Links: madonnapolis.com, and my own personal Madonna fan site...madonnasexkitten.cjb.net
Madonna Faves:
Fave Song: Holiday, Borderline, Frozen, Nothing Really Matters, Music, Impressive Instant
Fave Video: Borderline, Dont Tell Me
Fave Movie: All
Fave Concert: The VIrgin Tour, Blonde Ambition, The Girlie Show, DWT. I Didnt Really Care 2 Much 4 The Who's That Girl =0(
Fave Look: The Sex Book Era
Fave Quote: "Ooop's I didn't know I couldn't talk about sex..."
Fave Memory: My very first time c~ing her live 4 The Virgin Tour when I was 16.

Learn more about Kristy!
Have you met Madonna? No, I wish.

What is your favorite item in your collection and why?
Hmmm, Probably My Sex Book and My Desperately Seeking Susan Jacket that I bought from MTV in 1985.


What's a way you show your love for Madonna?
Well, I have over 10,000 posters, mags, buttons, clippings, records, dvds, cds, vhs movies, lighters, magnets, coffee mugs, lunch boxs, keychains, and lots more. A lot of my posters r all over my room on my walls, and my ceiling. On my computer desk I have a coffee mug, a lighter, and a little picture. Then on the other side of my room I have my lunch boxes displayed, and my magnets. U can pretty much say that my room looks like a little Madonna Museum! What else? Oh ya, In my car on the ceiling I have ALL my Madonna buttons up. Another way that I show my love 4 Madonna is...I have my own personal Madonna website, plus I'm a team member of Madonnapolis.com .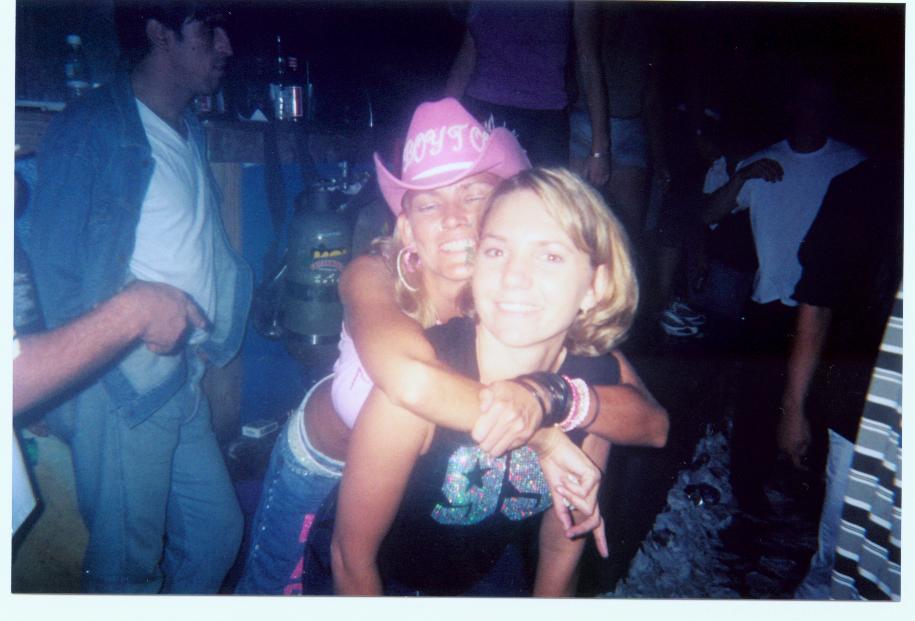 Kristy (in the pink cowboy hat), and her friend Michelle get down and party at Madonna's Drowned World concert on September 1st in Las Vegas!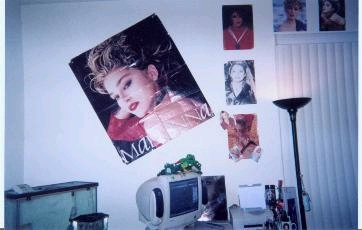 Kristy's room looks like a lot of fun to be in, wouldn't you say?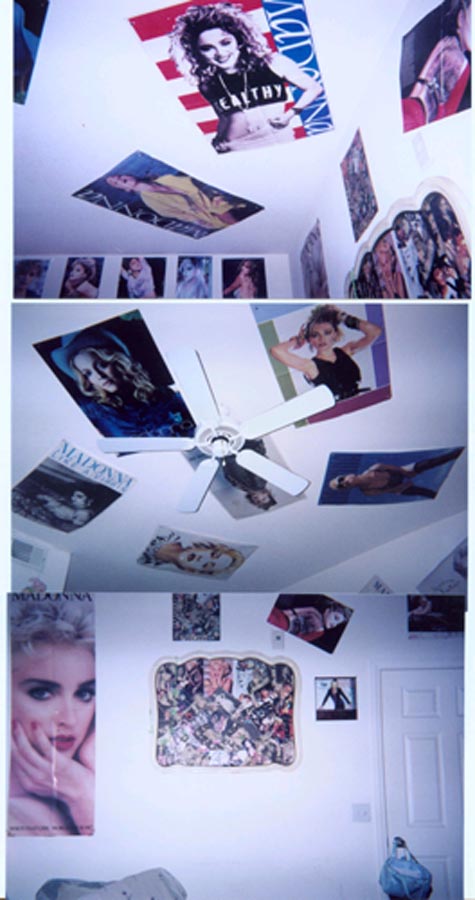 Can I just say WOW again? =)