Peter Hofmann
Age: 30
Location: The Netherlands
Email: hofmann.p@chello.nl
Web Site Links: http://madonna.startkabel.nl

Madonna Faves:
Fave Song: Promise To Try
Fave Video: Express Yourself
Fave Movie: Evita, A League of Their Own
Fave Concert: Blond Ambition
Fave Look: Truth or Dare "Glamour" period
Fave Madonna Memory: All the moments that she has been herself and shocked the world!!!


Learn more about Peter!
Have you met Madonna? Yes, once in NYC while she was leaving her apartment.


What is your favorite item in your collection and why?
The signed picture dedicated to that I got from her and a signed pair of underwear.

What's a way you show your love for Madonna?
Just respect all that she is doing, respect most of the other Madonna fans, and leaving her alone when she is on tour and needs her rest to prepare.

Any personal messages you would like to share:
Just keep enjoying and supporting Madonna with what she is doing!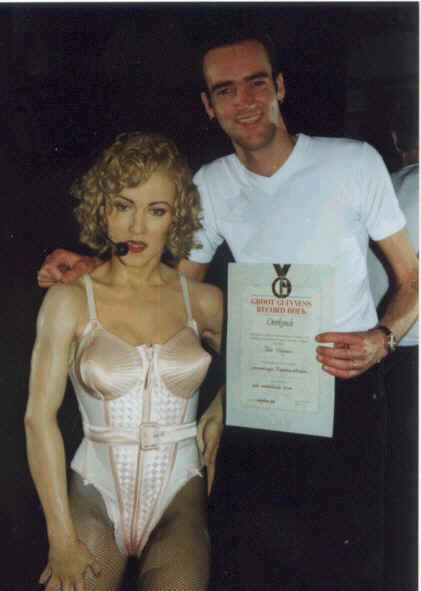 Peter poses with Mo and the Guinness Book Certificate!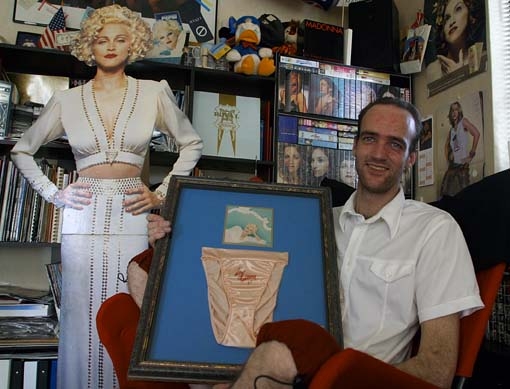 Peter with his signed pair of Mo's underwear!